To anyone who is well aware in the field of cosmetology treatments and anti-aging solutions, the question might sound childish. However, the truth of the Indian market is that it is very nascent. To give you an idea, the per capita consumption of these products in India is less than .01% of the most advanced consumption economies. No wonder most people do not know the difference!
So, then the big question; What are they?
Botox and dermal fillers are both very different. Botox is a brand name for botulinum toxin. In nature, this is available in a bacterium, clostridium botulinum. It is available in a safe injectable format for use in anti-aging purposes. It is this form of botulinum that is used in skin clinics. The protein once injected into a muscle, makes sure that it stays relaxed, ensuring that the muscle doesn't pull down on the overlying skin, thus reversing your wrinkles.
Dermal fillers are gel like formulations of hyaluronic acid. Hyaluronic is a hygroscopic (water retaining) molecule that is available naturally in the skin as well. In the form of fillers, they are injected externally to add volume to certain features in the body. They can be used to plump lips or add volume under hallow eyes for example. The filler can be injected at different depths and along different planes. Based on which areas I is injected, it serves various different purposes, but all of them are basically for anti-aging or facial augmentation.
Why then, are these two used together so often?
People generally tend to say Botox and filers together, mainly because of two things:
1) They are often used at the same time, since both provide cosmetic changes that the clients are looking for.
2) Both are injectables
That being said, just a reminder that both are used together only in clients who are above the age of 30, who are looking for reversal of wrinkles.
What do the results look like?
Here are some examples of results with both. As can be seen, Botox helps in the reduction of wrinkles and fillers help in aesthetic enhancements.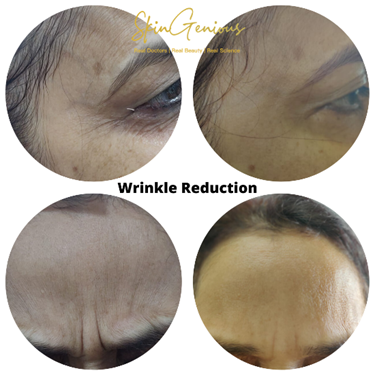 RESULTS FROM BOTOX INJECTIONS: REVERSAL OF WRINKLES
WRINKLE REVERSAL WITH BOTOX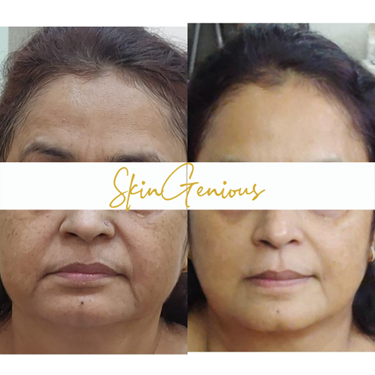 FULL FACE VOLUME ADDITION WITH DERMAL FILLERS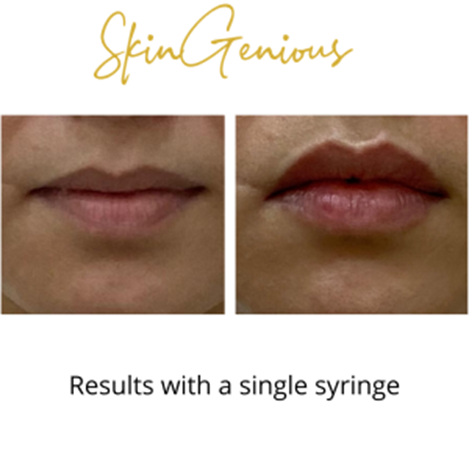 LIP AUGMENTATION WITH DERMAL FILLER
Which of the two is better for me?
As shared already, the purpose of both these products is different. One cannot replace the other. If you have wrinkles around your eyes or on your forehead, you need to use Botox. If you are looking at reversing deep lines like the nasolabial folds, or filling up lost volume in your lips, you need to use dermal fillers.
The conclusion:
There is a very simple conclusion of all of this. You must visit a trusted dermatologist who can guide you properly on the use of Botox and fillers. They must also be specifically trained and experienced in the injection of these products. You may very likely need both of these products together and only a good dermatologist can guide you about which product you require for which indications.