The Skin Gym: A personalized skincare routine with the best dermatologists of Mumbai as your personal coach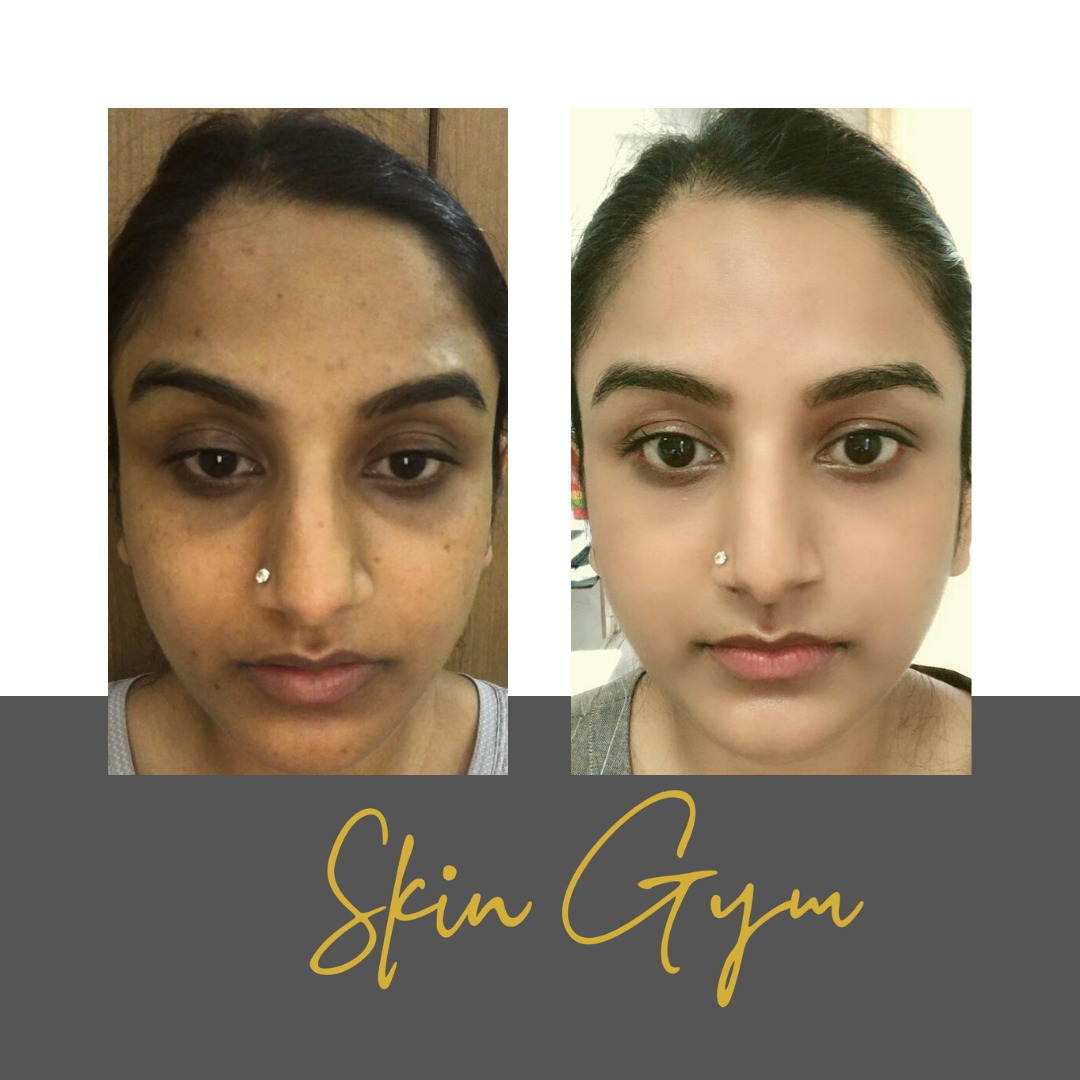 Custom skincare for the modern Indian woman
Looking for a personalized skincare routine that is economical & result oriented? The Skin Gym is a one of a kind membership program with the top dermatologists of Mumbai as your personal coach. With busy work schedules, managing the home front and taking care of multiple responsibilities throughout the day, take this opportunity to outsource your skincare to a true expert. The Skin Gym provides you a personalized skincare routine along with customized skincare services, guided by your dermatologist coach.

***** 4.9 rating based on 409 ratings
The best dermatologists of Mumbai are part of SkinGenious skin clinics. They are highly regarded as aestheticians and cosmetologists as well. With the Skin Gym, embark on an annual membership with a personalized skincare routine, where the best dermatologists of the city provide you a custom skincare routine for home. Not just products, get discounted skin-customized dermafacials at the clinic as well. There are quite a few advantages of having a dermatologist as your personal coach in Skincare
Your skin is being evaluated by a highly trained specialist and you do not need to depend on a self-evaluation
You can get medicated products as well in case you require them and need not rely on just over the counter products on your journey to perfect skin
Get consultations with your skin specialist at regular intervals so that your skincare regimen changes with every season and the changing needs of your skin.
Clinics Available in:
Personalized skincare routine
Your personalized skincare routine will involve:
A morning routine
An evening routine
Both routines will be broken down into further steps. These will not be difficult, but the sequence is very important and your dermatologist coach will provide you a detailed explanation of this. The products chosen for your routines will be customized for your skin and may be available at the clinic or may need to be picked up at a pharmacy. We do not need to manufacture the products for you. Our specialists simply need to choose the best ingredients that are approved for use by medical bodies and are available in the market!

Customized skincare services
Have you ever tried a facial at a salon? What if the facial was customized for your skin? That's exactly what our clinics do! We call them dermafacials because the steps, the ingredients used and the USFDA approved machines used, are all customized for your skin concerns! You know that it's perfect for your skin because it is a skin specialist doctor under whose guidance it is being performed!
From the carbon facial for oily skin, to the hydrafacial for dry skin& laser photofacial for sun spots, each step & ingredient is customized for you by the dermatologist. You can read more about dermafacials by clicking here

How the Skin Gym membership program works:
Visit the clinic to meet your dermatologist for the first time
Pay the membership fee of Rs. 2500 to join the skin Gym
Collect your first personalized skincare routine
Skincare services may be advised on first visit itself or for later.
What does your Skin Gym membership include?
6 consultations with the dermatologist, free of charge for 12 months
25% off on all dermafacials and peels at the clinic for 12 months
10% off on all skincare products that are available at the clinic for 12 months
10% off on laser hair removal, protein injectables & dermal fillers.
With the 6 consultations, your skincare routine at home will change with every season & evolve with every concern. You will stop taking facials at any salon and get them at a skincare clinic, customized for you, and for better value. What do you get out of it? Perfect skin! What is even better? You earn 5% of your spend as reward points, every time you pick up products or use the recommended services! Redeem your points for future use at the clinic and explore the world of scientific beauty!
Your coaches in Mumbai
FAQS
Common questions we get asked.
Is a dermatologist the same as a skin specialist?
Yes, a dermatologist is a skin specialist doctor. They also treat problems of the hair, nails, aging and cosmetology.
GO TO...