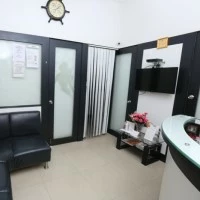 SkinGenious Ghatkopar
Nearby Areas Serviced:
Kurla Kalina Ghatkopar Bhandup Mulund
Dermatologists in-charge:
Doctors:
Technicians:
Address : 2nd Floor, 203 Zest business spaces, Inside B Bliss clinic, 16, Mahatma Gandhi Rd, Ghatkopar East, Mumbai, Maharashtra 400077
About the SkinGenious Ghatkopar
SkinGenious Ghatkopar is a state of the art skin & hair clinic with the top dermatologist of the area, Dr. Bhavini Lodaya at the helm of affairs. You can rest assured about the quality of services and transparency in prices.
Photographs of the SkinGenious Ghatkopar & map location
The photographs of the clinic will help you visualize the clinic area and get yourself comfortable with the offered environment: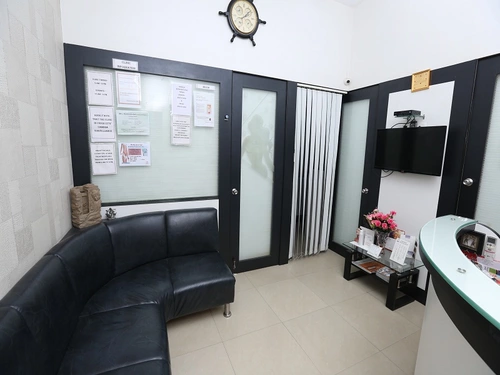 Treatments offered at the clinic
The latest technology in the hands of the top dermatology expert of Colaba. Just what the doctor ordered.
Concerns resolved at the clinic
Being healthy also means that you look your best, always. Healthy skin & hair is the most visible sign of overall health. Solutions are available for:
Technologies used at the clinic
Tearn more about the technologies that enable SkinGenious Colaba to deliver superlative results
Trust Matters. We don't take it easy
Our specialists and teams strive hard to provide an amazing experience along with out of the world results.
FAQs
Common questions we get asked.
Is a dermatologist the same as a skin specialist?
Yes, a dermatologist is a skin specialist doctor. They also treat problems of the hair, nails, aging and cosmetology.
Latest Blogs
The top specialists of India share about skin, hair, technology and more.
GO TO...